We believe in the essence of our culture and passion developed through our history, as magical forces and differentiating factors that push us to go further.
– CEO Mítico 
Creating Community
Mitico reach out the global cycling community to all the processes, from coffee and cycling development to their impact on the environment (Colombian specialty coffee growing families and youth cycling programs).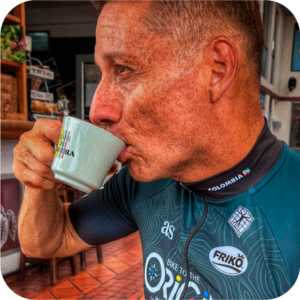 Connecting with our Culture
We make visible families,
farms, regions and coffee histories, as well as sports development processes,
both supported by coherent
and sustainable programs.
Keeping our History
& Culture alive.
We contribute to the development and specialization of specialty coffee growers and young cyclists, providing support that allow them to be increasingly competitive and adapt to a global and changing market.
Our Classics and the perfect way to express and offer the world the union of our two passions.
Because just one is not enough, build your pack, share and enjoy the best of our coffee culture.
We present you the new "Fuga Packs", 1 kg of our Mítico Coffees in the combination that you like the most. A […]