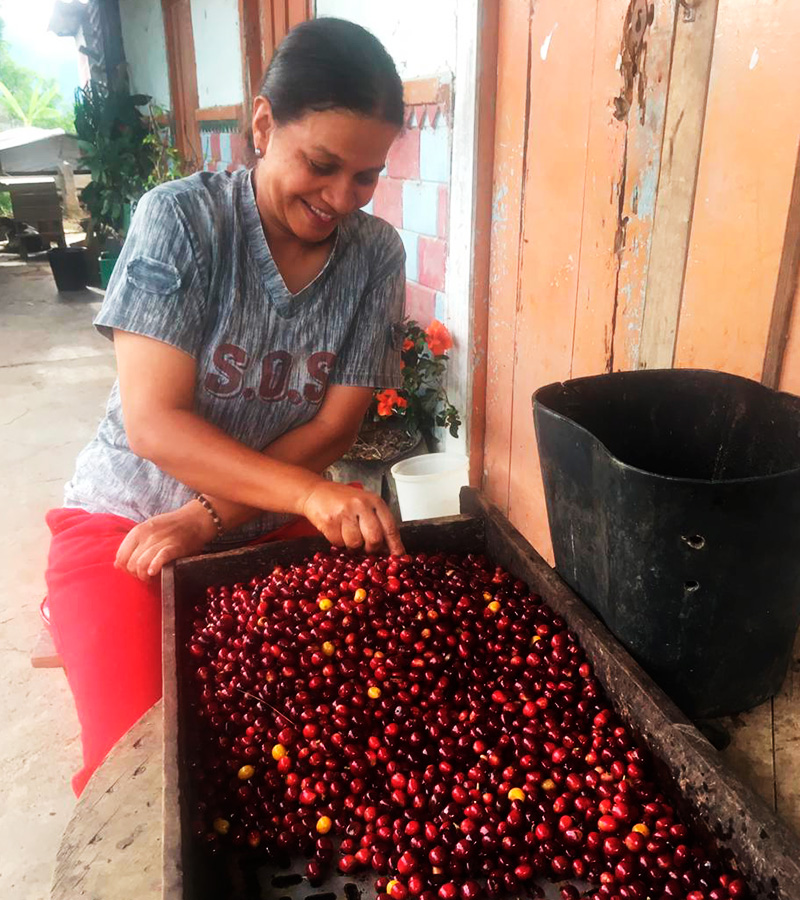 Patricia Victoria and her husband, Victor Narvaez are the owners of La Azucena, a farm located in the municipality of Salamina, Caldas at 1.850 m.a.s.l.
Patricia, like many Colombian peasant women, is an innate leader. She has always been a strong and organized woman, virtues that have served her not only to promote the progress of her family but also to lead important projects for her community such as the aqueduct.
The Narvaes Victoria Family recognize the importance of education for development and that is why they continue to prepare themselves day by day so their farm grows and their coffee continues to consolidate as one of the best in the region.